Andrew Coak
Andrew Coak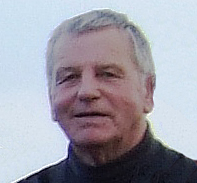 Andrew Coak, Secretary of the Old Penwithians Association, died suddenly on Wednesday 27th August 2014 aged 70 yrs.
His funeral service was held at Pendeen Parish Church on Wednesday 10th September at 11.00 am followed by private cremation. The church was packed to capacity with a lot of people standing at the back.  Many old school ties were in evidence and several Old Penwithians ties. The organist was Chris Symons (class of '54) who, during the period before the funeral cortege arrived, played an improvised fugue based on the School Song. A tribute paid by a close friend highlighted the many different roles Andrew had played and the prestigious positions and ranks he had held. He had touched the lives of a great number of people in so many different ways. A second tribute, written by his brother John Coak, concentrated on Andrew's family life from childhood. He was a family man – husband, father, grandfather and brother – with a love of good food and wine and classical music.
Since he volunteered to take on the role of secretary, in December 1999, Andrew had become the driving force behind the Old Penwithians Association. He guided it through a number of projects working closely with the present day Humphry Davy School. The last of these projects came to a successful conclusion with the rededication of the refurbished Old Penwithians War Memorial, in the old hall at the school, in May of this year.
Andrew's passing has left a great void which it is difficult to believe one man could have filled. He will be very sadly missed. A wreath was sent for the funeral, on behalf of the Old Penwithians Association, with the message "By Memory's Chain We Linked Remain" – as indeed we are.
[14 Sep 2014]