News Articles 2019
Old Penwithians Golf Tournament 2019
The annual golf day was again staged at WCGC in Lelant in fine weather and on a course in excellent condition.  Every year we have a few regular stalwarts in the line-up but we also have a number of new faces who hear about the day and come and join us. This year we had a major influx from Cape Cornwall and I would like to thank Steve Peplow for his great recruiting efforts. This year 17 old boys and former members of staff enjoyed the day.  If we managed to field all the old boys who have played in the last 5 years we would have a starting line-up of 33. In the competition we again had a tie at the top which had to be separated by comparing the scores on the last 9 holes (countback). In fact the scores at the top of the field were all very close and I once again thank our Oxbridge mathematician, Frank Blewett (55), for taking charge of the cards and verifying the placings. So with a frisson of tension and no little excitement we all gathered at the 19
th
hole (in the bar!) to declare the winners: Nearest the Pin on the 15
th
hole – Paul Reed (65) (7' 7" away from the hole!!) Longest Drive on the 18
th
hole – Steve Squires (71) (unmeasured but a monster drive!) Best score by a visitor (non WCGC member) – Lester Ross (56) 3rd in the Stableford – Lester Ross with 34 points 2
nd
in the Stableford – Ian Fleming (73) with 35 points 1
st
in the Stableford –   Tim Martin (64) with 35 points and winner of an engraved trophy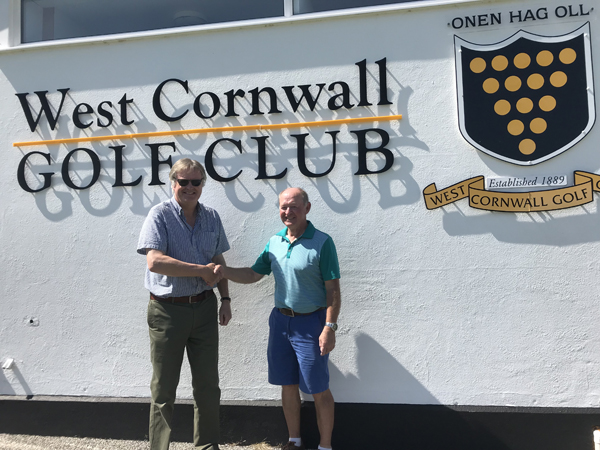 So Tim managed to avenge his loss of last year when he came second to Jim Glover (47) after scoring the same points but losing on count back. All the above winners received prizes generously donated by Roger Dugdale (52) of Penwithian Wholesalers and the OPA. Everyone enjoyed the day including the opportunity for a chat and catch-up with a drink and a bite to eat in the clubhouse afterwards. I will do my best to ensure that this annual event becomes a long-standing tradition and I encourage more old boys to come along in 2020. Larry Magor (66) Those taking part were : Frank Blewett (55), Paul Reed (65), Tim Martin (64), Steve Peplow (75), Don Ruhrmund (59), Jim Glover (47), Roger Dugdale (52), David Morgan (60), David Philips (Staff), Steve Squires (71), Ian Hanley (78), Larry Magor (66), Ian Fleming (73), Mike Jose (57), Ed Leah (74), Lester Ross (56), John Payne (66).
______________________________________________________________________________
Old Boy Receives Knighthood in Queen's New Year Honours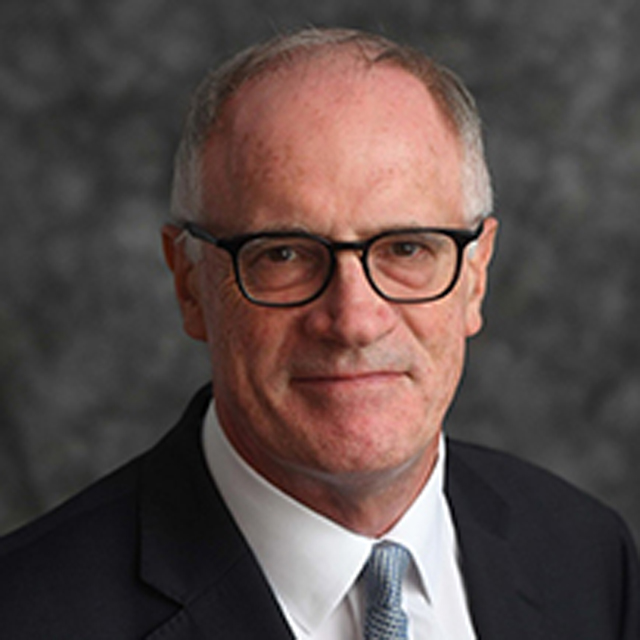 Professor Alexander Norman Halliday FRS received a knighthood for services to science and innovation in the Queen's New Year Honours for 2019. Alex Halliday was born in Penzance, his mother's parents came from the town, but the family moved to London when he was a young child. When he was 12 years old Alex returned to Penzance where he attended Lescudjack Secondary Modern School and then did his 'A'- levels at Humphry Davy Grammar School before going to Newcastle University. He was elected as a Fellow of the Royal Society in 2000. Formerly Professor of Geochemistry at Oxford University he is currently the Director of the Earth Institute and Professor of Earth and Environmental Sciences at Columbia University, USA. He is thought to be the first Penzance-born man since Humphry Davy to be knighted.
______________________________________________________________________________
Sought After Book Enlarged and Reprinted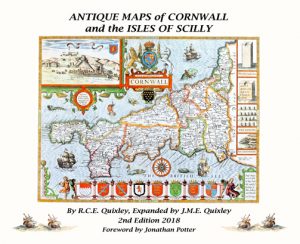 In 1966 former member of staff and old boy Bob Quixley (39) wrote and published what was possibly the first book specifically on the antique maps of Cornwall and the Isles of Scilly. The book has now been updated and expanded with the help of Bob's son Jonathan (72) and is available at www.quixleymapbook.com or by contacting Bob or Jon directly. The quality of the publication has been described as "superb" and is destined to become another sought after book. Cost is £30 including postage and packing. Anyone living in the West Cornwall area can pick up a copy directly from Bob at his home – "Sona Merg", Heamoor, Penzance. Contact: Jon Quixley quixleyjl@hotmail.co.uk or Bob Quixley bourqdubost@hotmail.co.uk The book is also available at "Amazon" – www.amazon.co.uk
---